coast to coast * USA * da Oceanside ad Annapolis * ciclismo non-stop
Ci sono tanti modi di viaggiare. E almeno altrettanti motivi. Lo si può fare per curiosità, per raggiungere un amico, per andare ad un concerto. In treno, in macchina o a piedi. Tra tutti questi modi Andrea Lombardi, Presidente di Uniser Soc. Coop. Onlus, che di 2backpack è partner, ha scelto la RAAM – Race Across America.
La RAAM, conosciuta come la gara ultraciclistica più dura al mondo, negli ultimi anni parte da Oceanside, California e arriva ad Annapolis, nel Maryland, per un totale di 5000 chilometri, 12 stati da attraversare (California, Arizona, Utah, Colorado, Kansas, Missouri, Illinois, Indiana, Ohio, West Virginia, Pennsylvania e Maryland) e un tempo limite di 12 giorni per concludere il percorso. Per un ciclista significa stare sulla bicicletta anche oltre 20 ore al giorno.
Andrea non è il corridore, fa parte bensì della sua crew, un nutrito gruppo di persone che con un camper lo segue chilometro dopo chilometro. Le motivazioni che spingono un ragazzo di poco più di trent'anni a investire buona parte delle proprie ferie in un progetto del genere, in cui ci si vede costretti a guidare nel deserto dell'Arizona anche per tutta la notte, sono molteplici.
Quella che interessa a noi è legata, ovviamente, al piacere della scoperta. Ci sono tanti modi per fare un coast to coast degli Stati Uniti, ma la RAAM ti consente di farlo in maniera molto particolare. È il tempo a giocare un ruolo fondamentale: si percorre più di uno stato al giorno, con paesaggi che se da una parte sembrano ripetersi in loop (Andrea parla della sua esperienza in Kansas come un'unica lunghissima strada senza curve, solo campi di granturco da una parte all'altra della strada), dall'altra invece cambiano improvvisamente. La gara ti costringe ad essere sempre in movimento (non è una corsa a tappe!), a qualsiasi ora del giorno e della notte (si dorme nel camper a turno!), una faticaccia, certo, ma che ti regala tramonti e albe che un "normale" viaggio non potrebbe fare.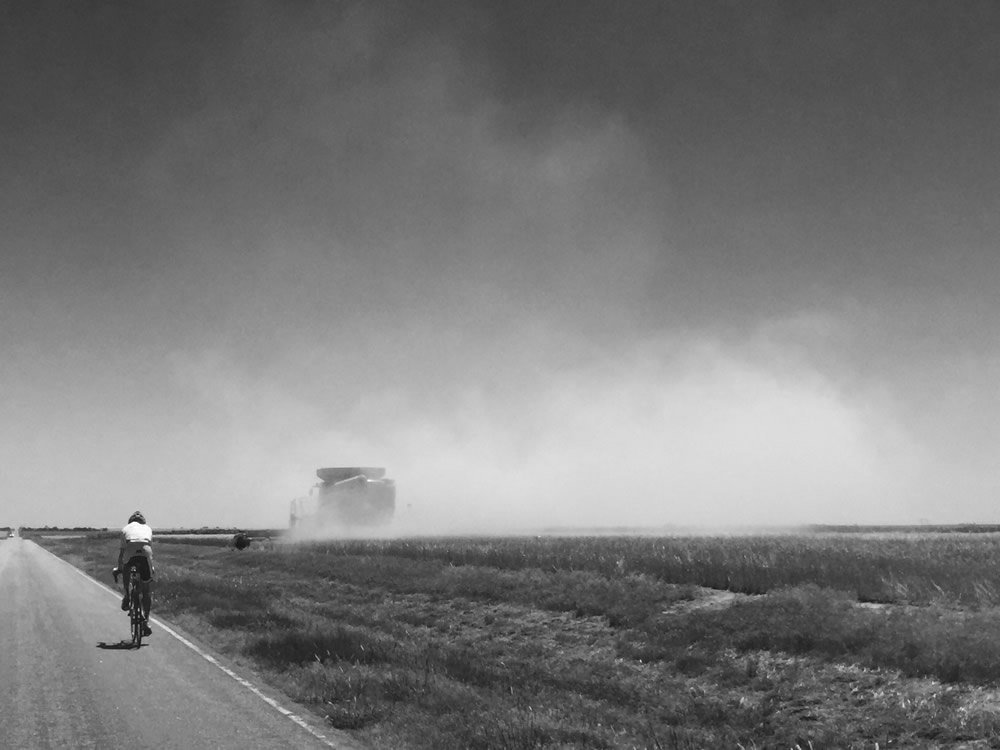 L'avventura di Andrea, che quest'anno ha seguito un team composto dai ciclisti Aldo zini ed Enrico Bergamelli, è iniziata nella Napa Valley: c'è qualcosa di meglio di una degustazione di ottimi (e carissimi!) vini californiani per rilassarsi qualche giorno prima dell'impresa?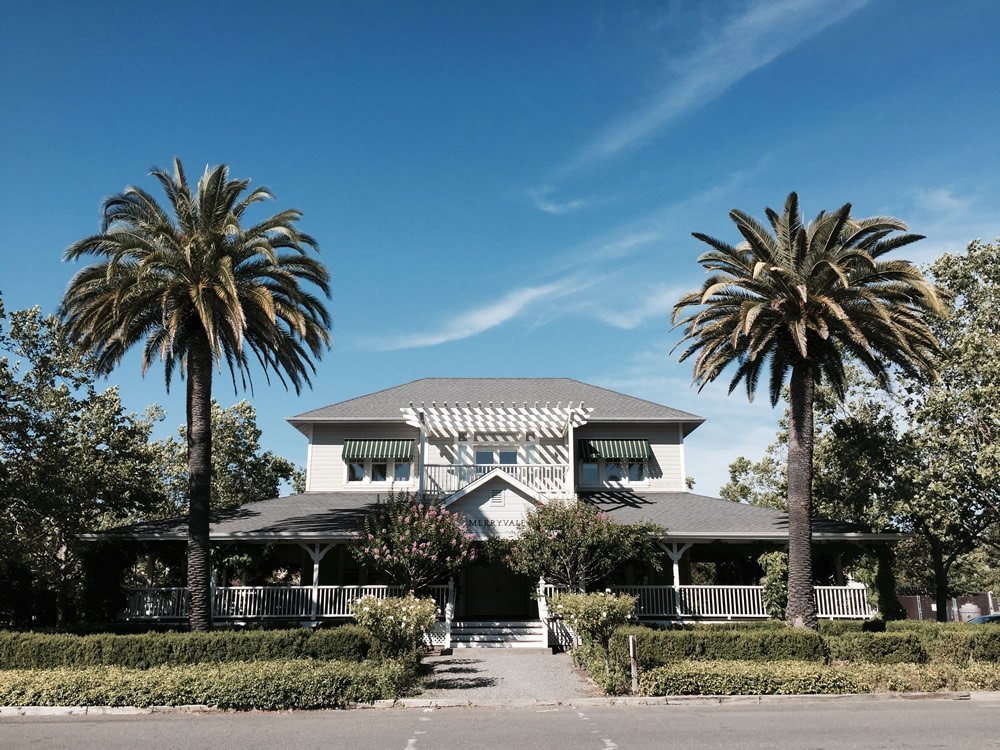 Forse qualcosa di meglio c'è, e si chiama San Francisco. Due giorni non sono molti per visitarla, ma puoi tranquillamente fare un suggestivo picnic a Mission Dolores Park, perderti nell'evocativa Castro, quartiere simbolo per la lotta dei diritti omosessuali negli Stati Uniti (avete visto il film Milk, di Gus Van Sant, con Sean Penn?), prendere il traghetto per andare ad Alcatraz e scattare la classica foto turistica del Golden Gate Bridge.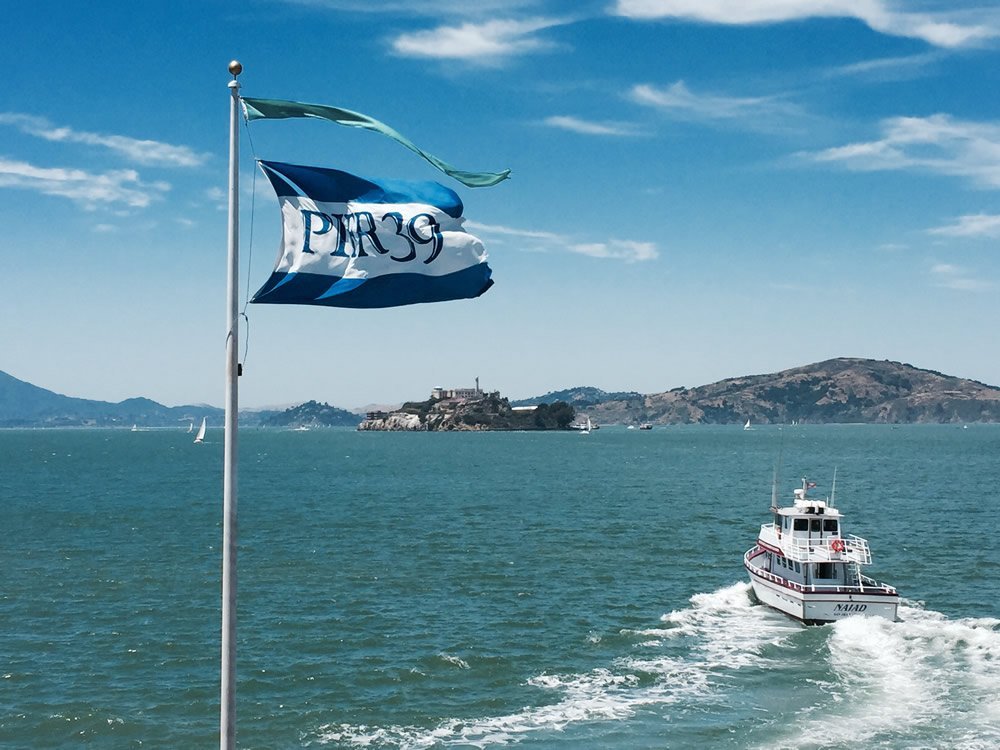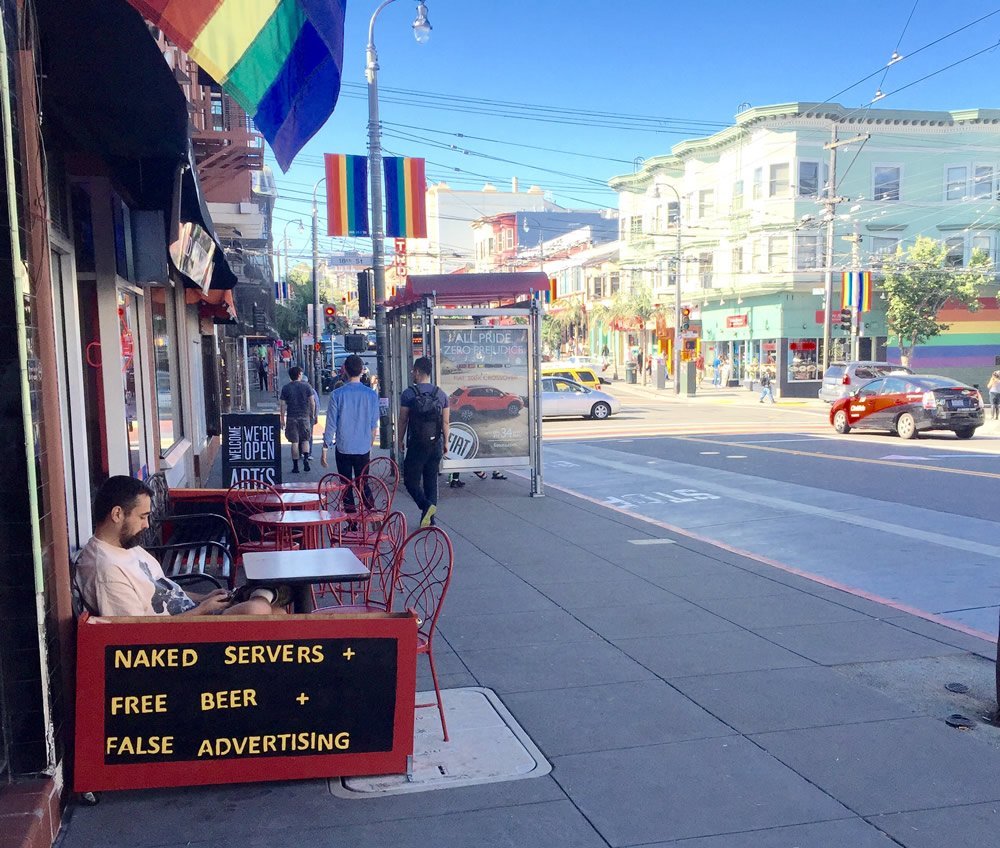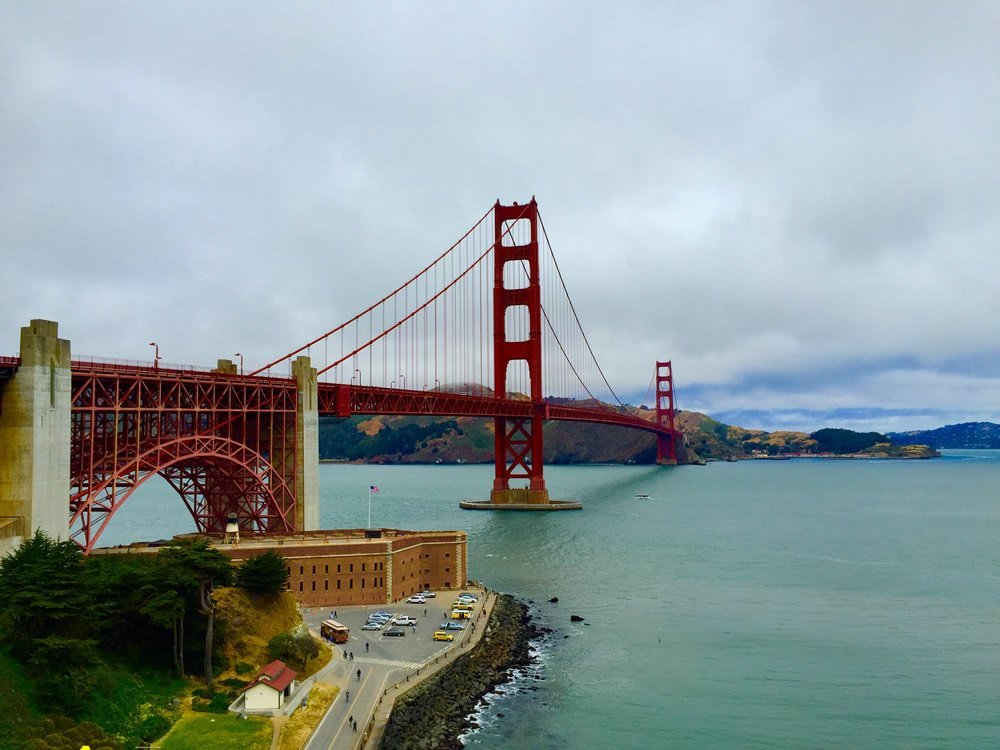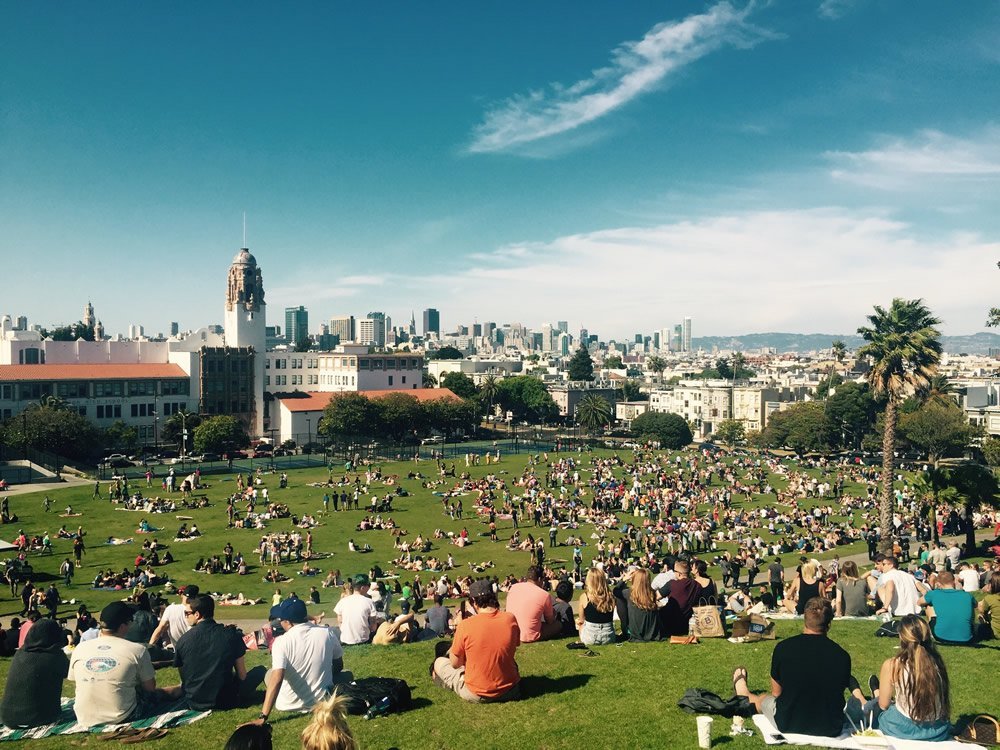 Poi il trasferimento ad Oceanside, l'arrivo dei ciclisti e del resto della crew, gli ultimi preparativi (tra cui l'immancabile pizzata da Dominic's)  e la partenza, con il deserto dell'Arizona e i suoi oltre 46 gradi come primo grande scoglio.
Il caldo e la fatica mordono sin dai primissimi chilometri, ma la vista di immagini iconiche come le piccole baracche di legno dove riposare qualche ora, circondate da mastodontici cactus, tengono alto il morale dei nostri.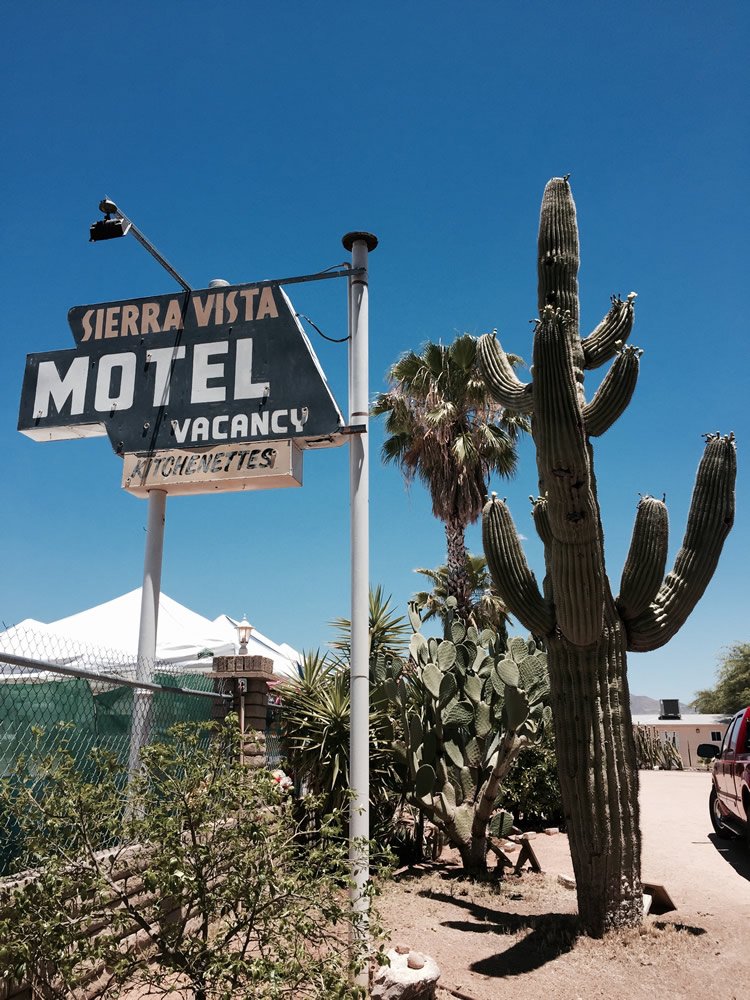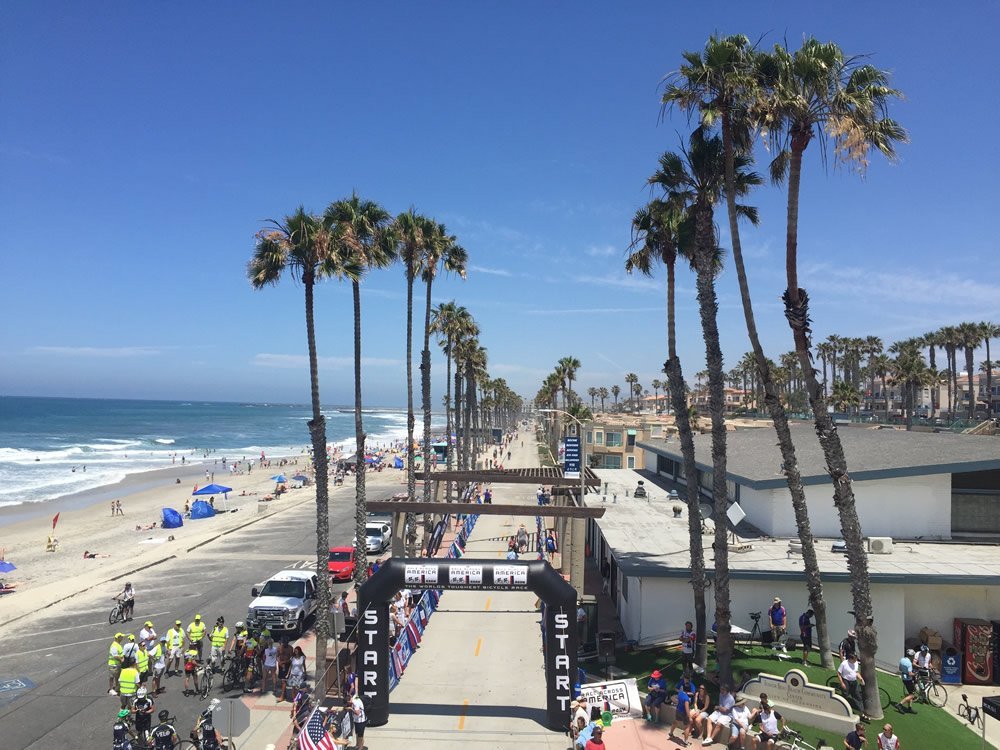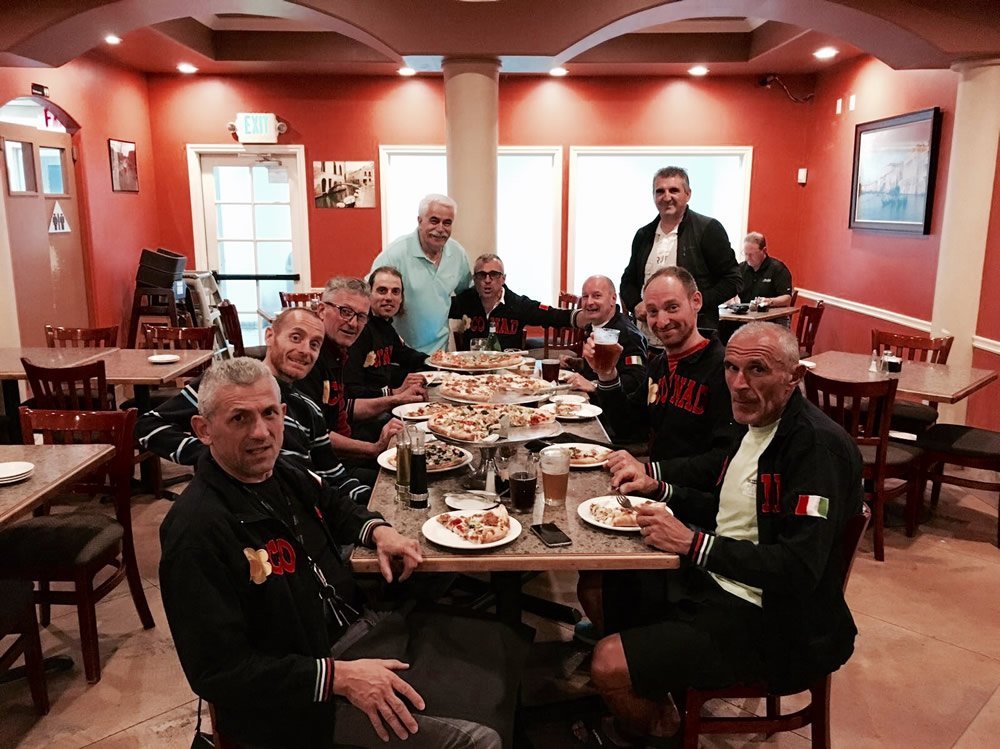 Centinaia di chilometri dopo si entra nella Navajo Nation, la gigantesca riserva indiana che copre un territorio molto vasto a cavallo tra Arizona, Utah e New Mexico. A colpire qui dovrebbe essere il paesaggio, ma vedere le condizioni di assoluta povertà e disagio in cui versano molti nativi americani, lascia decisamente l'amaro in bocca.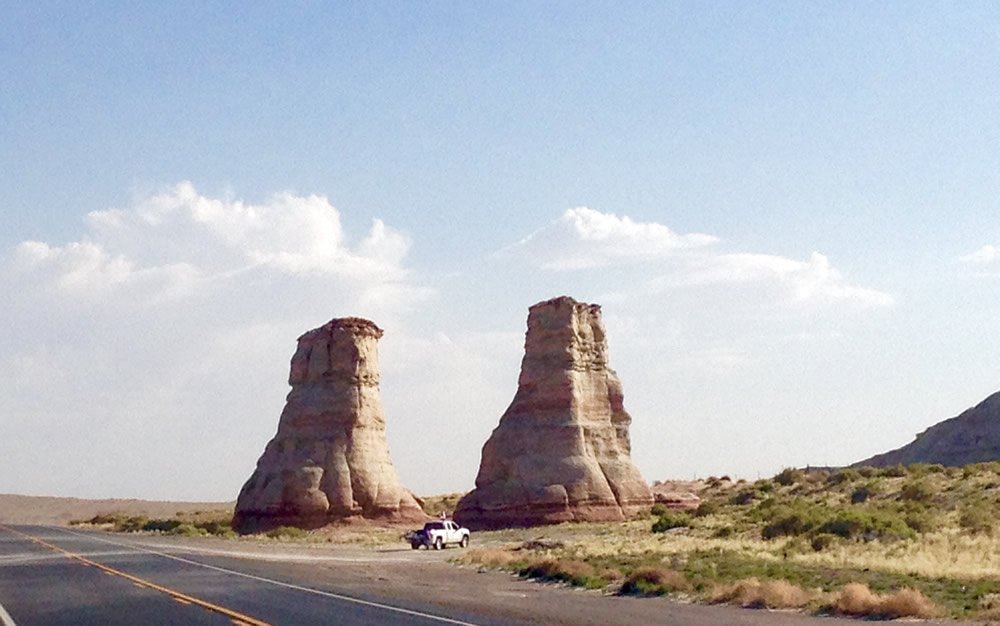 L'arrivo in Indiana è salutato da migliaia di bandierine pro Trump (è Giugno 2016, e il miliardario statunitense ha appena vinto le primarie nello stato) agli angoli delle strade: il paesaggio è cambiato, così come le persone che si incontrano per strada. In Indiana ha passato la giovinezza Abramo Lincoln e, ovviamente, i suoi abitanti non mancano di rimarcarlo, chilometro dopo chilometro.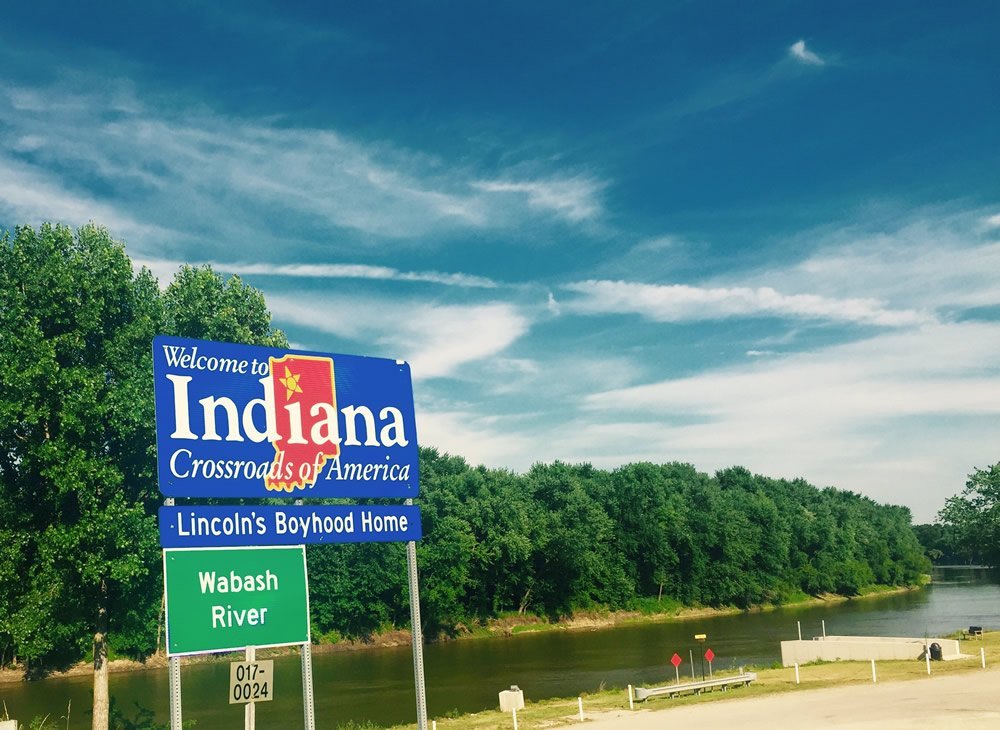 Impossibile raccontare tutto, ma sappiate che dopo 8 giorni, 10 ore e 59 minuti il Team Gruberg è arrivato ad Annapolis, classificandosi primo nella sua categoria. I cinquemila chilometri percorsi per i ciclisti sono una specie di incubo, ma chi pensa che la crew possa godersi il panorama dal lunotto del camper si sbaglia di grosso: i turni di guida son massacranti, le possibilità di dormire in un letto, vero e non in movimento, sono ridotte al lumicino, lo stress per gli imprevisti quotidiani è logorante.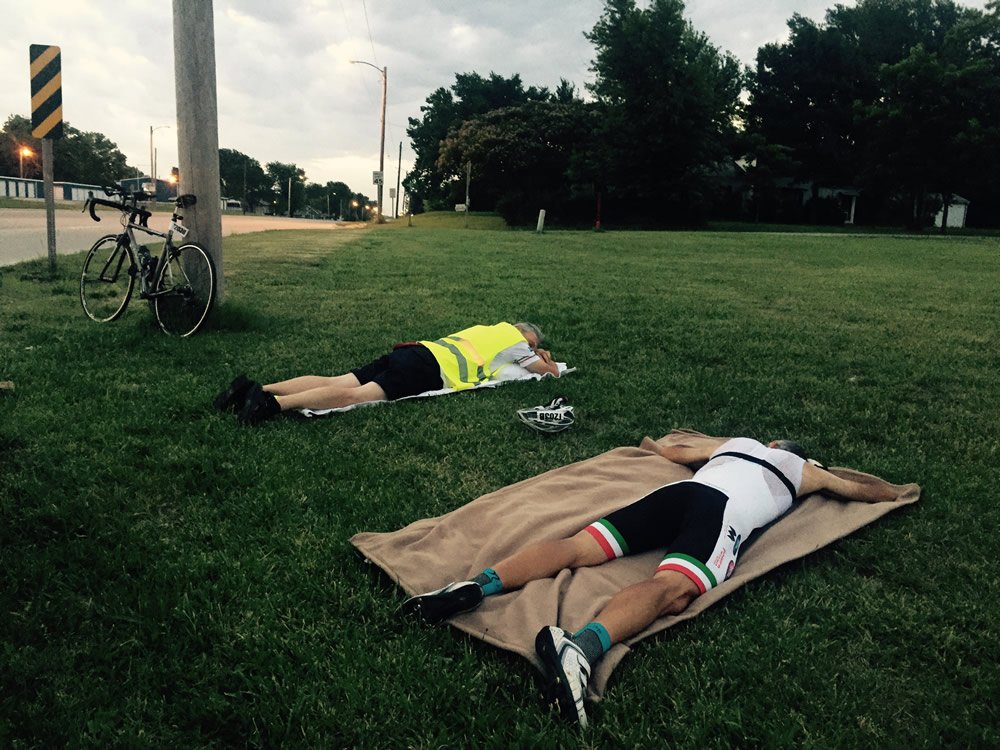 Allora perché? Perché puoi visitare lo stesso posto milioni di volte e non annoiarti mai, perché riesci a vederci ogni volta qualcosa di diverso. Non è il luogo a cambiare, è come ti approcci ad esso a mostrartelo differente. E vedere gli Stati Uniti attraverso il caleidoscopio distorcente della RAAM è qualcosa di unico, che sicuramente vale la fatica.
PS Siamo sicuri che Andrea abbia guidato per 5000 chilometri anche e soprattutto per arrivare ad Annapolis e provare il tipico Crab Cake, una sorta di "crocchetta", fatta di carne di granchio, pane grattugiato, latte, mayonese, etc, etc, etc.